In addition to the sale of flower and gift products, our company also deals with the design of various events. During its existence, our company has become a participant in the decoration of many events, and today we decided to tell you about recent ones.
In December 2021, a youth forum "New Realities - New Opportunities" was held in Belarus, in design of which our company took part. We prepared more than 15 flower arrangements that adorned the tables of the conference room and the stage of the assembly hall. Compositions of eustoma, roses, gypsophila and greenery created a truly solemn atmosphere and filled the halls with a hospitable and friendly atmosphere.
The flower arrangement "Tenderness" is suitable not only for business meetings and serious events but also as a gift for Mother's Day, Valentine's Day and as a gift for your soulmate. It will perfectly decorate a festive table or a shelf in the bedroom. Also, this type of structuring flowers allows you to keep the freshness and presentable appearance of the composition for a sufficiently long period of time with minimal care.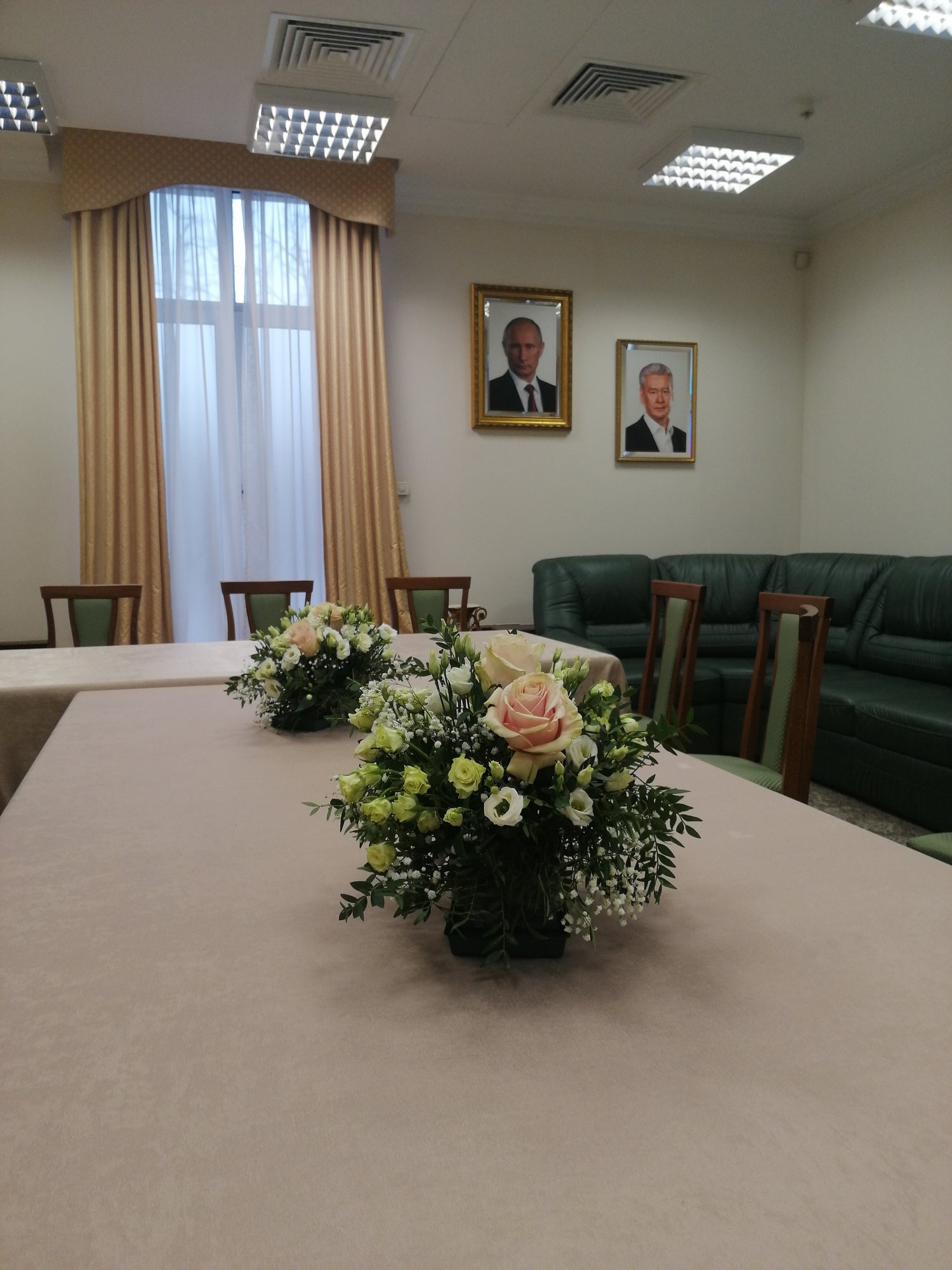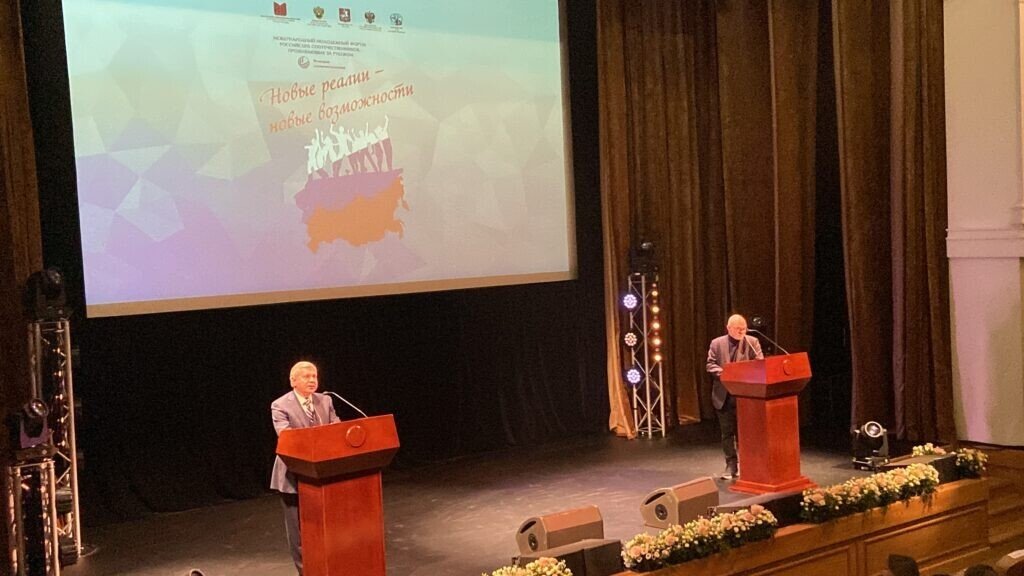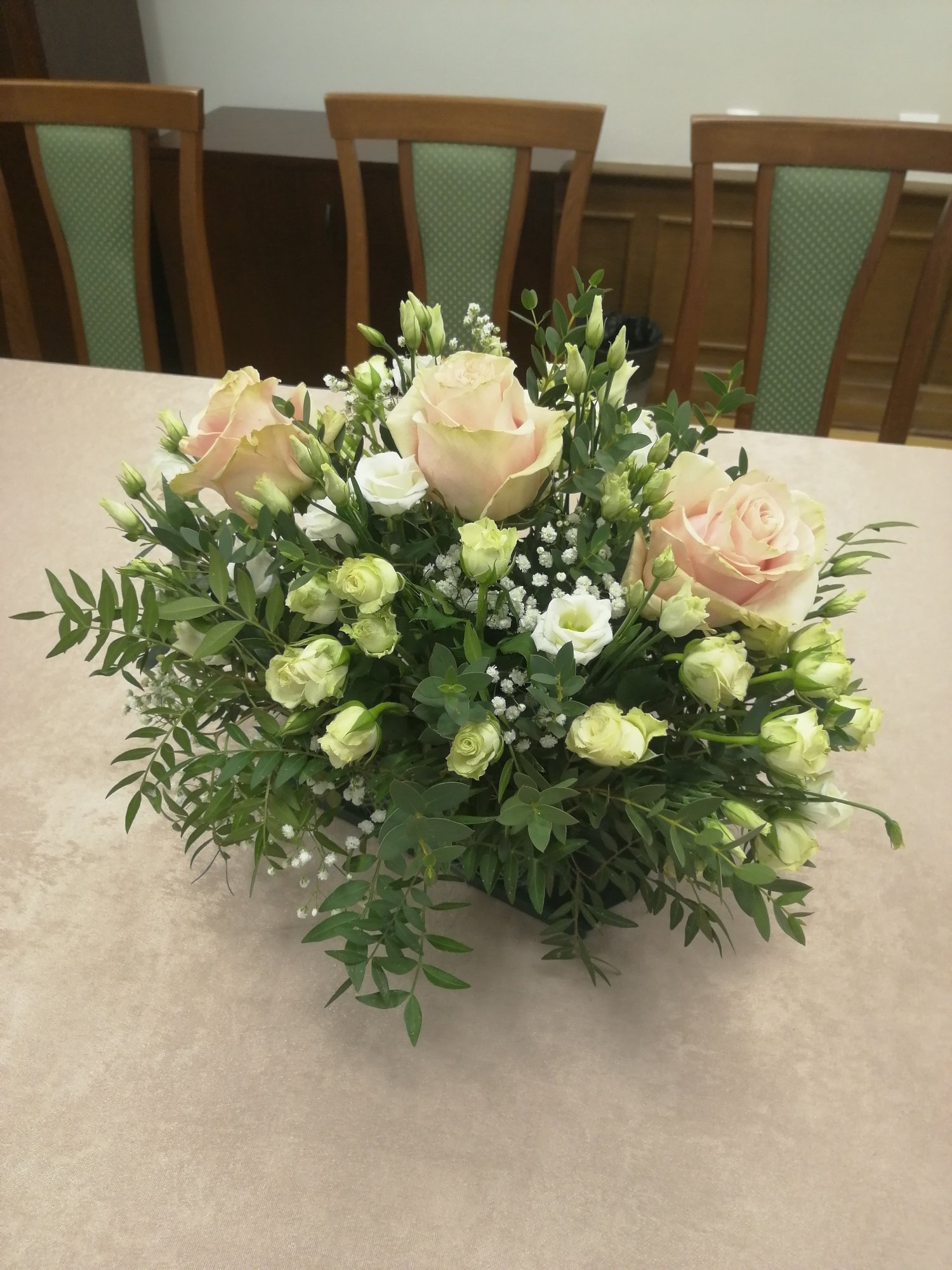 Also, our company systematically prepares wreaths for the German Embassy of Belarus for their subsequent laying at the sites of tragic events. For example, in the first photo presented, a mourning flower arrangement in the form of a wreath with the national symbols of Germany is visible. The basis for the composition was a floristic sponge placed in a special metal frame, on which different types of flowers and greenery were already located: white roses and eustoma, gypsophila, spruce. The second composition has a simpler shape and specification, but thanks to the precise work of professional florists, it has acquired a memorable look.