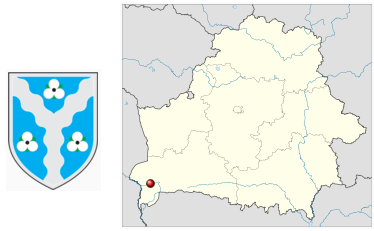 First mentioned: 1816
Population: 12,800
Time zone: EEST (UTC+3)
Area code(s): +375 01641
Postal Code: 225101
Website:
www.zhabinka.brest-region.by
More details you can find on: www.wikipedia.org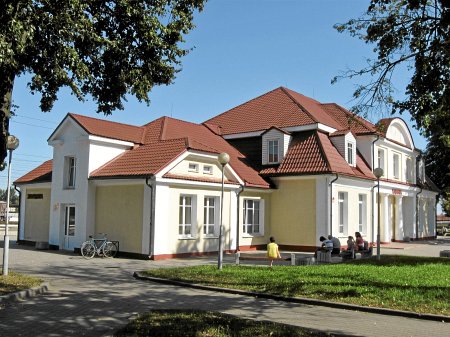 Pictures: view on Zhabinka
To order flowers to Zhabinka, please follow the steps:
1. Add flowers to cart
2. In the drop-down list "Country" select "Belarus"
3. In the drop-down list "City" select "Zhabinka", proceed with the order
History of Zhabinka
The name was first mentioned in Russian official papers in 1817.
In 1882 a railway station was built here on the railway line that connected Warsaw, Brest and Moscow. It gave a powerful impetus to the development of the place. Within 2 decades it turned from a village into a town, attracting people of commerce, after the station boosted the economic development of the place.
For 125 years the town has been sprawling along the road from the railway station southwards to the highway Brest-Moscow, that is the major transcontinental traffic artery E30 today. After WW2 a big sugar refinery was built north of the railway line. A big settlement appeared around it. Today Kirov Street starts form the railway station, runs across the town center with a big square and a park, further on southwards to the highway.
We will glad to deliver flowers and gifts to Zhabinka, and to other cities of Brest region: Baranovichi, Beloozersk, Bereza, Drogichin, Gantsevichi, Ivanovo, Ivatsevichi, Kobrin, Luninets, Lyakhovichi, Malorita, Mikashevichi, Pinsk, Pruzhany, Stolin, Zhabinka.
Successful shopping!
Best wishes,
Delivery service of Shop.Solard.com