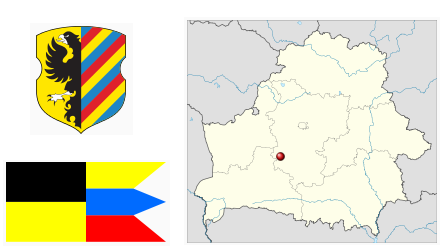 First mentioned: 1223
Population: 14,300
Time zone: EEST (UTC+3)
Area code(s): +375 1770
Postal Code: 222603, 222620
Website: www.nesvizh.minsk-region.by
More details you can find on: www.wikipedia.org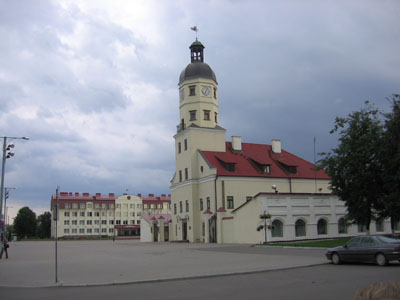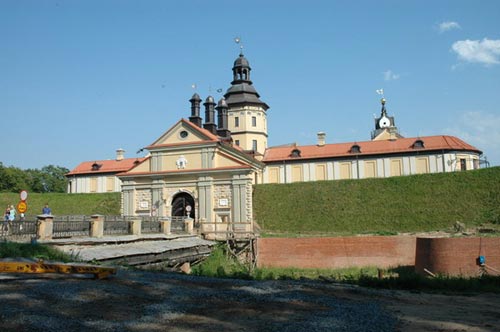 Pictures: view on Nesvizh
To order flowers to Nesvizh, please follow the steps:
1. Add flowers to basket
2. In the drop-down list "Country" select "Belarus"
3. In the drop-down list "City" select "Nesvizh", proceed with the order
History of Nesvizh
Nesvizh was first documented in 1223, later becoming a part of the Grand Duchy of Lithuania. In the 15th century, while still a minor town, it passed to the Radziwiłł princely family, and remained the family's home until 1813. The first Belarusian language book printed in the Latin alphabet, a catechism by Symon Budny, was published in Nesvizh in 1562. Nesvizh Castle was founded in 1583, and between 1584 and 1598 two monasteries and a collegium, all belonging to different religious orders, were built. On the initiative of Mikołaj "the Orphan" Radziwiłł the city was granted Magdeburg rights in 1586. Two epidemics that occurred in the city in the 17th century led to an establishment of a pharmacy in 1627.
During the Great Northern War of 1700-1721, the city was significantly damaged by the Swedish troops. It was rebuilt in the 1720s by Michał "Rybeńko" Radziwiłł. In the aftermath of the war, in 1740s and 1750s he founded a silk belt factory (which was later moved to Sluck), a cadet corps military school, several textile manufacturers and restored the Corpus Christi Church and a printing factory. Michał's wife, Franciszka Urszula Radziwiłłowa, founded the Nesvizh Radziviłł Theater, which included a choir and a ballet school.
In 1764 and 1768 the city was occupied by Russian troops, and in 1772 the library, which included approximately 10,000 volumes, along with paintings and other objects of art, was transferred to St. Petersburg. Books from the library were granted to the Russian Academy of Sciences.
We will glad to deliver flowers and gifts to Nesvizh, and to other cities of Minsk region: Berezino, Borisov, Dzerzhinsk, Fanipol, Kopyl, Logoisk, Luban, Maryna Gorka, Molodechno, Nesvizh, Slutsk, Smolevichi, Soligorsk, Starye Dorogi, Stolbtsy, Uzda, Vileika, Volozhin, Zaslavl, Zhodino.
Successful shopping!
Best wishes,
Delivery service of Shop.Solard.com