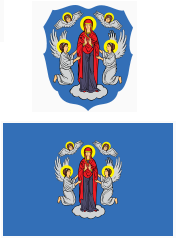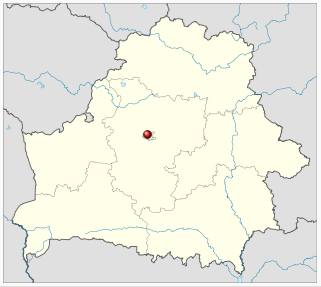 Founded: 1067
Area: 348,85 км²
Population: 1,901,700
Time zone: EEST (UTC+3)
Area code(s): +375 17
+375 29 (mobile Velcom, MTS or Diallog)
+375 25 (mobile Life)
+375 33 (mobile MTS)
+375 44 (mobile Velcom)
Postal Code: 220000-220141
Website:
www.minsk.gov.by
More details you can find on: www.wikipedia.org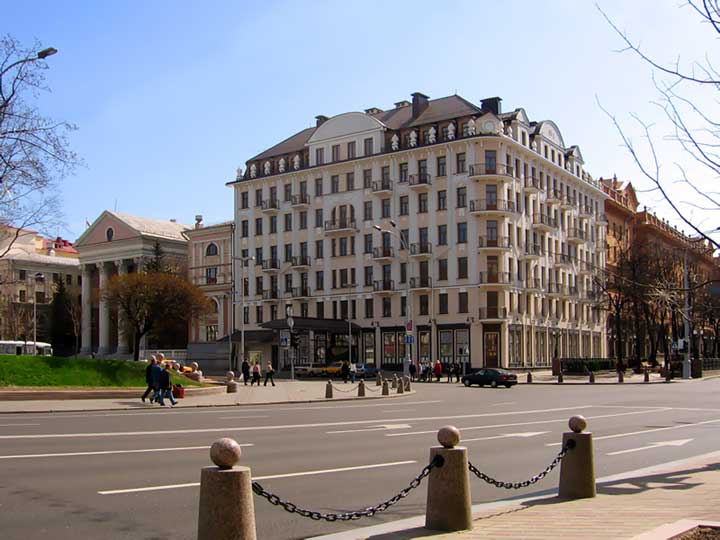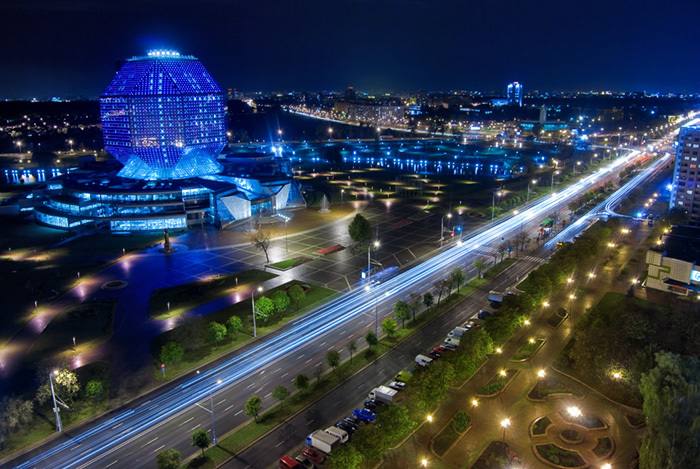 Pictures: view on Minsk
To order flowers to Minsk, please follow the steps:
1. Add flowers to cart
2. In the drop-down list of "Country" select "Belarus"
3. In the drop-down list of "City" select "Minsk", proceed with the order
History of Minsk
City authorities consider the date of 2 September 1067, to be the exact founding date of the city, though the town (by then fortified by wooden walls) had certainly existed for some time by then.
By 1150, Minsk rivaled Polatsk as the major city in the former Principality of Polatsk. The princes of Minsk and Polatsk were engaged in years of struggle trying to unite all lands previously under the rule of Polatsk.
In 1654, Minsk was conquered by troops of Tsar Alexei of Russia. Russians governed the city until 1667, when it was regained by Jan Kasimir, King of Poland. By the end of the Polish-Russian war, Minsk had only about 2,000 residents and just 300 houses.
Minsk was annexed by Russia in 1793 as a consequence of the Second Partition of Poland. In 1796, it became the centre of the Minsk Governorate. All of the initial street names were replaced by Russian names, though the spelling of the city's name remained unchanged.
Before World War II, Minsk had had a population of 300,000 people. After Germany invaded the Soviet Union on 22 June 1941, as part of Operation Barbarossa, Minsk immediately came under attack. The city was bombed on the first day of the invasion and came under Wehrmacht control four days later.Minsk was recaptured by Soviet troops on 3 July 1944, during Operation Bagration.
Throughout the 1990s, after the fall of Communism, the city continued to change. As the capital of a newly independent country, Minsk quickly acquired the attributes of a major city. Embassies were opened, and a number of Soviet administrative buildings became government centres.
We will glad to deliver flowers and gifts to the capital of Belarus- Minsk, and to other cities of Minsk region: Berezino, Borisov, Dzerzhinsk, Fanipol, Kletsk, Kopyl, Logoisk, Luban, Maryna Gorka, Molodechno, Nesvizh, Slutsk, Smolevichi, Soligorsk, Starye Dorogi, Stolbtsy, Uzda, Vileika, Volozhin, Zaslavl, Zhodino.
Successful shopping!
Best wishes,
Delivery service of Shop.Solard.com