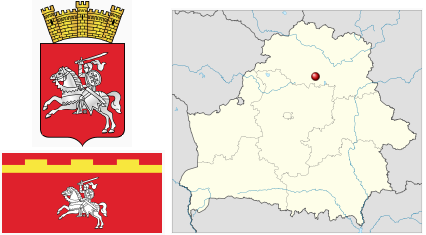 More details you can find on: www.wikipedia.org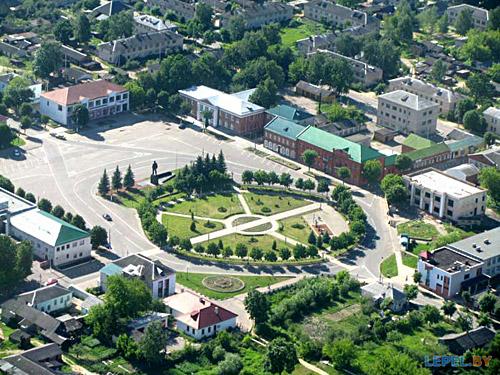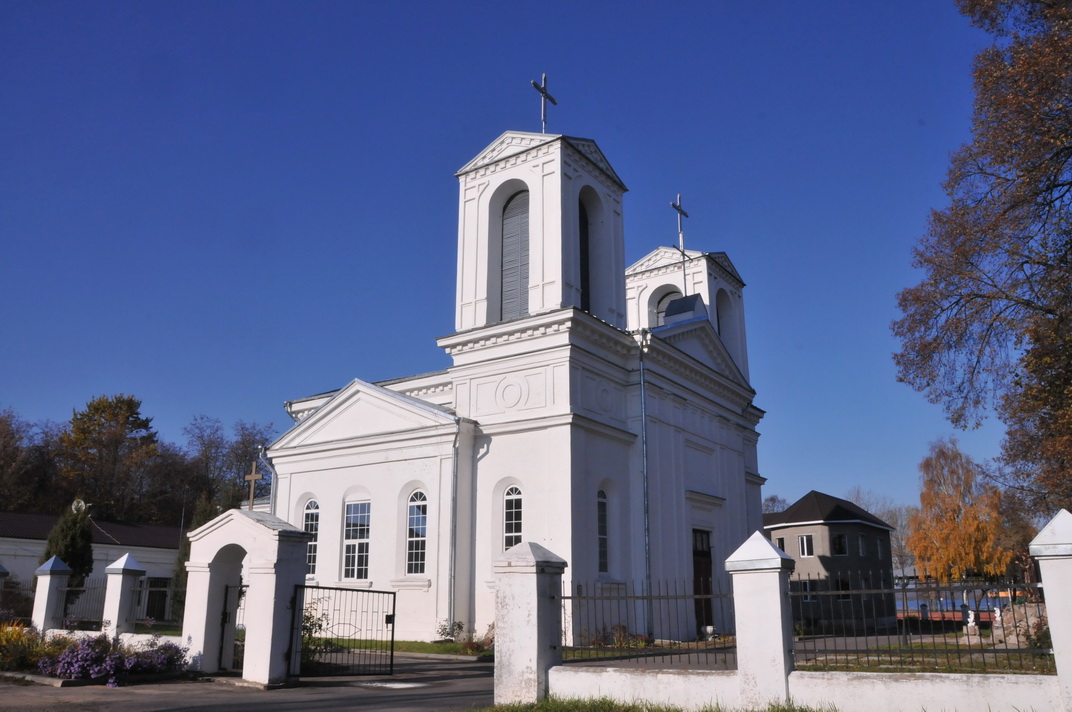 Pictures: view on Lepel
To order flowers to Lepel, please follow the steps:
1. Add flowers to cart
2. In the drop-down list "Country" select "Belarus"
3. In the drop-down list "City" select "Lepel", proceed with the order
History of Lepel

The first known mention of Lepel dates back to 1439. In the 15th century, the town belonged to the Grand Lithuanian Dukes. In 1439 thanks to efforts of a Roman Catholic priest, Kucharski, Grand Lithuanian Duke Sigismund Kęstutaitis' son Michael gave Lepel to the Vitebsk Roman Catholic church. King Sigismund I the Old subsequently confirmed the gift and in 1541 by approbation of pontiff, the townlands were gifted to the Vitebsk Cathedral.
After the annexation of Belarus to Russia in 1772, Lepel remained in Lithuania due to the border being traced by the river Dvina. After the second division of the Polish-Lithuanian Commonwealth in 1793, Lepel was joined to Russia and in 1802 the town became the center of the region. The town suffered greatly in the 1812 French invasion of Russia thanks to passing troops razing many buildings to the ground. On 9 September 1852 Lepel was awarded its own coat of arms. Jan Czeczot worked for the direction of channels in Lepel during the period 1833-1839. In 1880 population of Lepel consisted from 5284 people, including 2458 Jews, 2281 Orthodox, 536 Roman Catholics. By 1913 Lepel had lost its strategy and trade concernment and was a quiet and typically regional town center.
On November 10, 1919 in the neighbourhood of Lepel there was a clash between the company of the 13th infantry regiment of the Polish Army sitting in an ambush and the Soviet troops penetrating the region. The fighting was successful for the Poles still the commanding officer - leuthenant Stanisław Jacheć was the only Polish victim of the clash. Heavy fightings between the bolshevik troops and the Polish Army (30th regiment of the Rifles of Kaniów of XX brigade) continued all the November 1919 and the Polish-Soviet frontline was established there until spring 1920.
We will glad to deliver flowers and gifts to Lepel, and to other cities of Vitebsk region: Beshenkovichi, Chashniki, Dokshitsy, Dubrovno, Glubokoe, Gorodok, Lepel, Liozno, Miory, Orsha, Polotsk, Postavy, Rossony, Senno, Sharkovshchina, Shumilino, Tolochin, Ushachi, Verkhnedvinsk.
Successful shopping!
Best wishes,
Delivery service of Shop.Solard.com