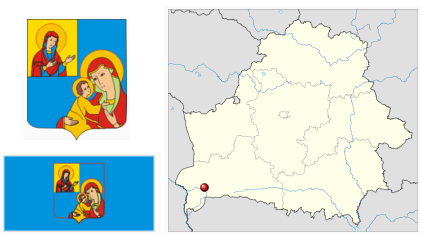 First mentioned: 1287
Population: 51,166
Time zone: EEST (UTC+3)
Area code(s): +375 1642
Postal Code: 225301—225306, 225860
Website:
www.kobrin.brest-region.by
More details you can find on: www.wikipedia.org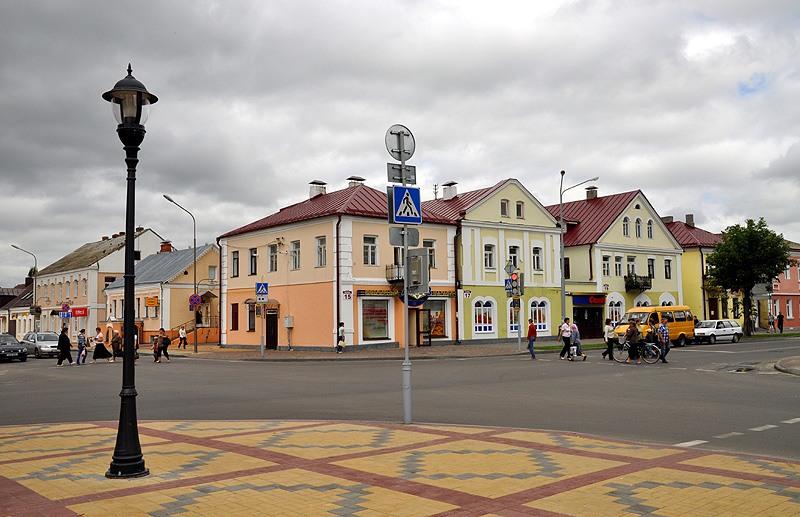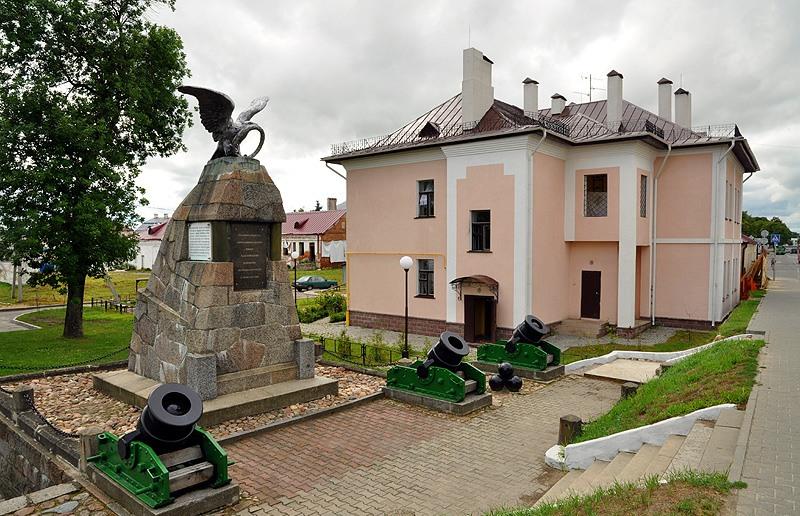 Pictures: view on Kobrin
To order flowers to Kobrin, please follow the steps:
1. Add flowers to cart
2. In the drop-down list "Country" select "Belarus"
3. In the drop-down list "City" select "Kobrin", proceed with the order
History of Kobrin
In prehistoric times it was inhabited by the ancient Baltic Yotvingian tribe.
At various times, the city has belonged to Lithuanian and Polish states, to Imperial Russia, and to the Byelorussian SSR. First mentioned in the 11th century, since the late 13th century the town belonged to the princes of Volhynian Vladimir. Soon afterwards, in the early 14th century the town formed part of the Grand Duchy of Lithuania. A seat of a powiat authorities, between 1589 and 1766 it was a free city of the Polish-Lithuanian Commonwealth, located on Magdeburg Law. This allowed for a large number of Jews to settle in the area following the 16th century. The Jewish population in 1900 was 6,738.
After the Partitions of Poland of 1795, the town was annexed by Imperial Russia. Occupied by Germany during World War I, following the Polish-Bolshevik War it was handed to Poland under the terms of the Treaty of Riga and became a seat of a powiat within the Polesie Voivodship. During the Polish Defensive War of 1939 the town was the scene of heavy fighting between the Polish 60th Infantry Division of Colonel Adam Epler and the German XIX Panzer Corps of General Heinz Guderian. After three days of fighting the Poles withdrew southwards. Between 1939 and 1941 the town was occupied by the Soviet Union, then from 23 June 1941 to 20 July 1944 by Nazi Germany. During the latter period the majority of Jewish inhabitants were first amassed in a ghetto and then murdered by the Germans in their extermination camps. In 1944 the town was occupied once more by the USSR and attached to the Byelorussian SSR. Since 1991 it is a part of Belarus.
We will glad to deliver flowers and gifts to Kobrin, and to other cities of Brest region: Baranovichi, Beloozersk, Bereza, Drogichin, Gantsevichi, Ivanovo, Ivatsevichi, Kobrin, Luninets, Lyakhovichi, Malorita, Mikashevichi, Pinsk, Pruzhany, Stolin, Zhabinka.
Successful shopping!
Best wishes,
Delivery service of Shop.Solard.com