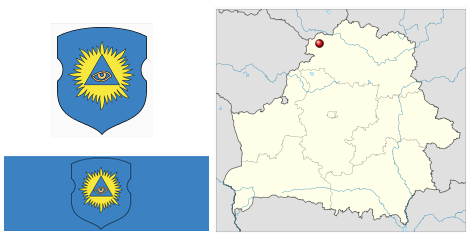 More details you can find on: www.wikipedia.org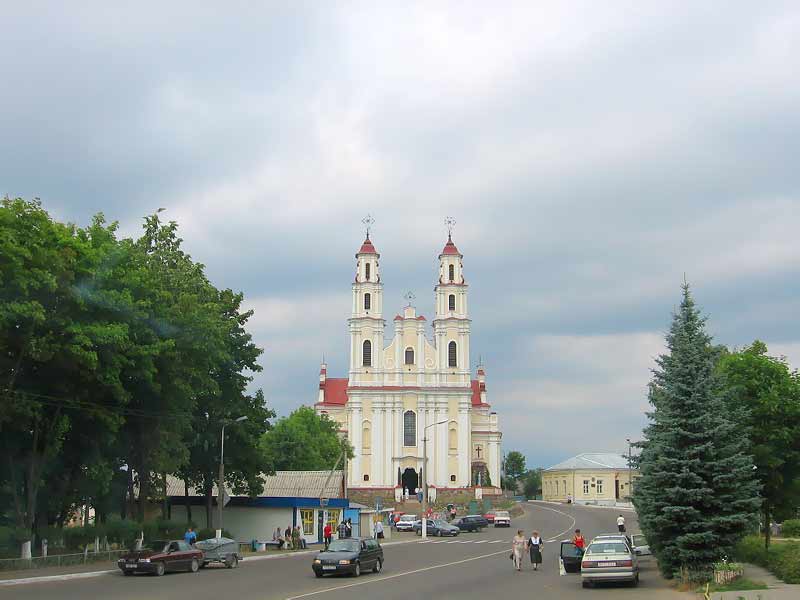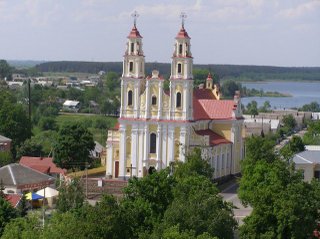 Pictures: view on Glubokoe
To order flowers to Glubokoe, please follow the steps:
1. Add flowers to cart
2. In the drop-down list "Country" select "Belarus"
3. In the drop-down list "City" select "Glubokoe", proceed with the order
History of Glubokoe

The first mention of Głębokie in historical sources comes from 1414 and this date shall be considered as time of the founding of the first settlement. In 1514 Głębokie was included in the documents of the Grand Duchy of Lithuania as consisting of a manor house and a property owned by Zianowicz family.
As a result of the Soviet invasion of Poland beginning September 17, 1939, the town was overrun by the Red Army and on November 2, 1939 incorporated into the Byelorussian SSR of the Soviet Union. It became part of the brand new Vileyka Voblast on December 4, 1939. Hundreds of Poles were arrested by the NKVD and imprisoned on trumped-up charges.
Following the German attack against Russian forces in eastern Poland known as Operation Barbarossa, the mass murder of former Polish nationals by the Soviets occurred in June 1941 during the evacuation of all prisons eastward through Vitebsk. The NKVD murdered up to several thousand prisoners from Głębokie. The majority of prisoners were murdered in Daugava near Mikołajewie. The Germans established a Jewish ghetto in Głębokie. In July 1943 during the liquidation of the ghetto an uprising broke out in Głębokie organized by the Jewish anti-Nazi insurgents.
At the local Catholic cemetery, there are graves of both parents of the famous Polish writer Tadeusz Dołęga-Mostowicz, his father Stefan and mother Stanisława nee Popowicz. In 1998, on the back wall of the house (now courthouse) which once belonged to Mostowicz family, a bilingual plaque was laid commemorating the writer.
In July 2009, in the Orthodox Nativity of the Blessed Virgin Mary the council during a work order found the remains faithful to the Poles. Screening is conducted, and the bones were buried, officially because of the odor.
We will glad to deliver flowers and gifts to Braslav, and to other cities of Vitebsk region: Beshenkovichi, Chashniki, Dokshitsy, Dubrovno, Glubokoe, Gorodok, Lepel, Liozno, Miory, Orsha, Polotsk, Postavy, Rossony, Senno, Sharkovshchina, Shumilino, Tolochin, Ushachi, Verkhnedvinsk.
Successful shopping!
Best wishes,
Delivery service of Shop.Solard.com