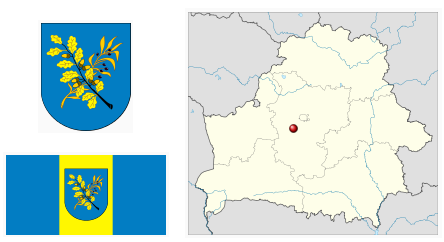 More details you can find on: www.wikipedia.org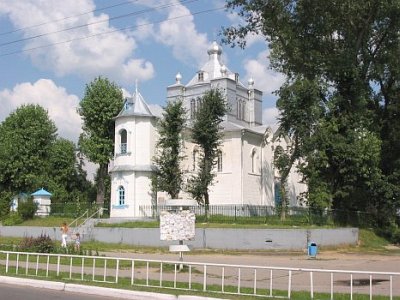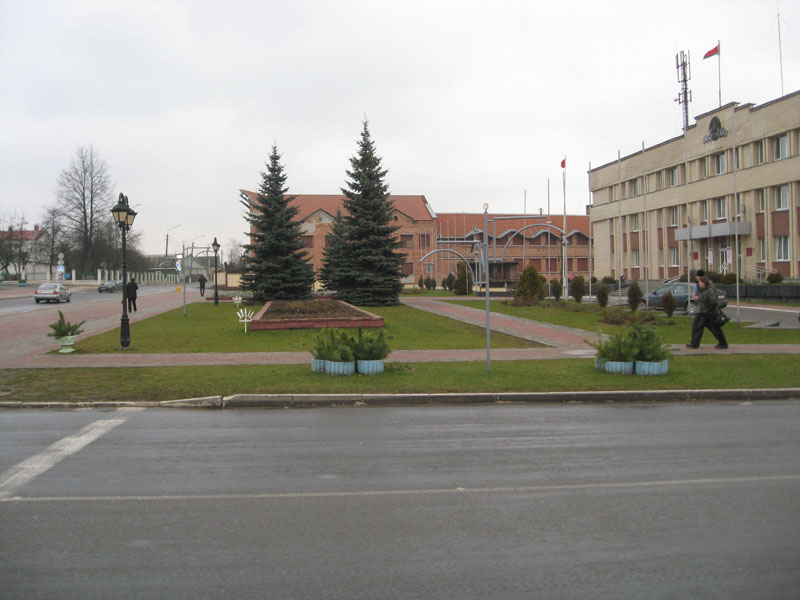 Pictures: view on Dzerzhinsk
To order flowers to Dzerzhinsk, please follow the steps:
1. Add flowers to cart
2. In the drop-down list "Country" select "Belarus"
3. In the drop-down list "City" select "Dzerzhinsk", proceed with the order
History of Dzerzhinsk
According to archeological data, a settlement existed on the site of the city more than 2,000 years ago. The first mention of it in written sources dates back to the 13th century. In the Middle Ages, the village, then called Kojdanów, belonged to the Radziwiłłs, a Polish aristocratic family. It was known as Kojdanava / Koidanova townlet of Vilna Governorate of the Russian Empire.
In 1439 Duke Mikhail Zhygimontavich founded in Koidanova one of the oldest Belarussian catholic churches. After the death of Zhygimontavich, Koidanova was a possession of Polish King and Lithuanian Duke Kazimir IV. In 1483 Kazimir presented Koidanova to Duke Vasil Viareiski. In 1506–39 Koidanova was known as a possession of Vilna voevoda Albrecht Gashtold. His wife Zof`ya was a daughter of Viareiski. In 1539–50, Koidanova was a possession of Polish King and Lithuanian Duke Sigizmund I.
The "Golden Age" of Koidanova was from the end of the 16th century until the first half of the 17th century. The population grew from 1,000 in 1588, to more than 1,500 in 1647.
The oldest Koidanova streets were Vilenskaya, Menskaya, Stan`kovskaya, Rubiazhevitskaya, Slutskaya, Pliaban`skaya, and Rynachnaya (Market) square. Beginning in 1588 Koidanava had a fair every week, and two large fairs, at which merchants from Prussia and other countries took part.
Dzerzhinsk fell under German occupation during World War II.
The Lithuanian Twelfth Schutzmannschaft (auxiliary police) Battalion's 1st Company, led by Lieutenant Z. Kemzura, massacred between 1,000 and 1,900 Jews from the city on October 21, 1941, shooting them and throwing them into a pit; many were buried alive.[6][7][8][9] As it is reported in The Complete Black Book of Russian Jewry: "For three hours the earth covering the mass grave would move; people still alive were trying to crawl out of their grave."[8] In July 1942, the Einsatzgruppen killed several thousand Jews in Koidanov.[10] The city was liberated by the Soviet Red Army on July 6, 1944.
In 1998, the city had 24,700 inhabitants. Now part of Belarus, the name Kojdanava (Belarusian: Койданава) is becoming popular again (it is the official name for the railway station of Dziarzhynsk), but the official name remains unchanged.
We will glad to deliver flowers and gifts to Dzerzhinsk, and to other cities of Minsk region: Berezino, Fanipol, Kletsk, Kopyl, Logoisk, Luban, Maryna Gorka, Molodechno, Nesvizh, Slutsk, Smolevichi, Soligorsk, Starye Dorogi, Stolbtsy, Uzda, Vileika, Volozhin, Zaslavl, Zhodino.
Successful shopping!
Best wishes,
Delivery service of Shop.Solard.com