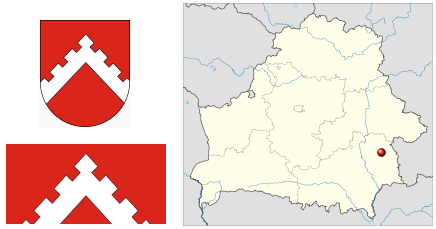 More details you can find on: www.wikipedia.org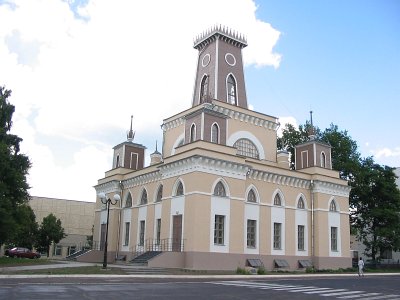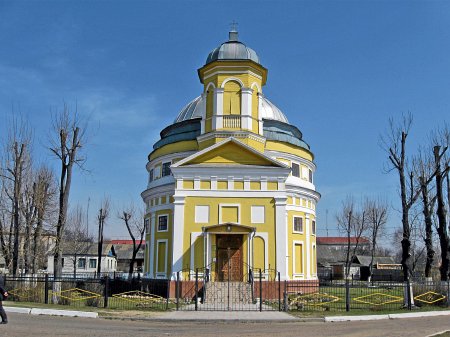 Pictures: view on Chechersk
To order flowers to Chechersk, please follow the steps:
1. Add flowers to cart
2. In the drop-down list "Country" select "Belarus"
3. In the drop-down list "City" select "Chechersk", proceed with the order
History of Chechersk

The town was founded in the late 10th century on the Sozh River. It was first mentioned in chronicles in 1159 as the city Radimichi Čičersk. Sometime later a castle was built in the area.
In 1772 it became part of Russia, as the center of the county in the province Rogachev, then borough, and parish center of Rogachev district. In 1774 Catherine II of Russia in collaboration with a local governor helped build the town hall, churches a theater, 2 hospitals, and other notable buildings. Redevelopment of the city took place, with the destruction of the castle and the fortifications, which were mentioned more in the "Census" Čačersk for 1765.
Since 1919, it has been part of Gomel province in the RSFSR. It officially became a town in 1971.
We will glad to deliver flowers and gifts to Chechersk, and to other cities of Gomel region: Bragin, Buda-Koshelevo, Dobrush, Elsk, Kalinkovichi, Khoiniki, Korma, Lelchitsy, Loev, Mozyr, Narovlya, Oktyabrsky, Petrikov, Rechitsa, Rogachev, Svetlogorsk, Vetka, Zhitkovichi, Zhlobin.
Successful shopping!
Best wishes,
Delivery service of Shop.Solard.com