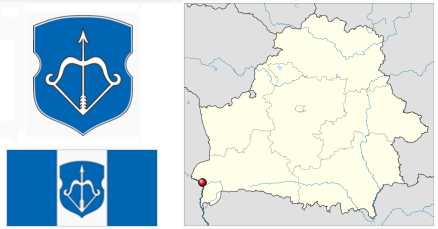 First mentioned: 1102
Population: 309,764
Time zone: EEST (UTC+3)
Area code(s): +375 162
Postal Code: 224000
Website:
www.city.brest.by
More details you can find on: www.wikipedia.org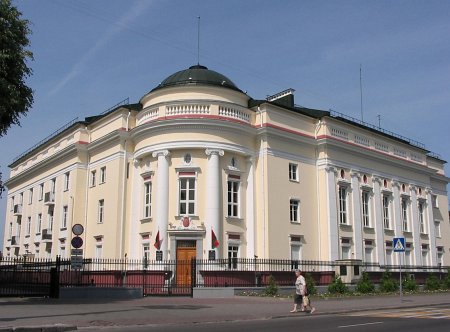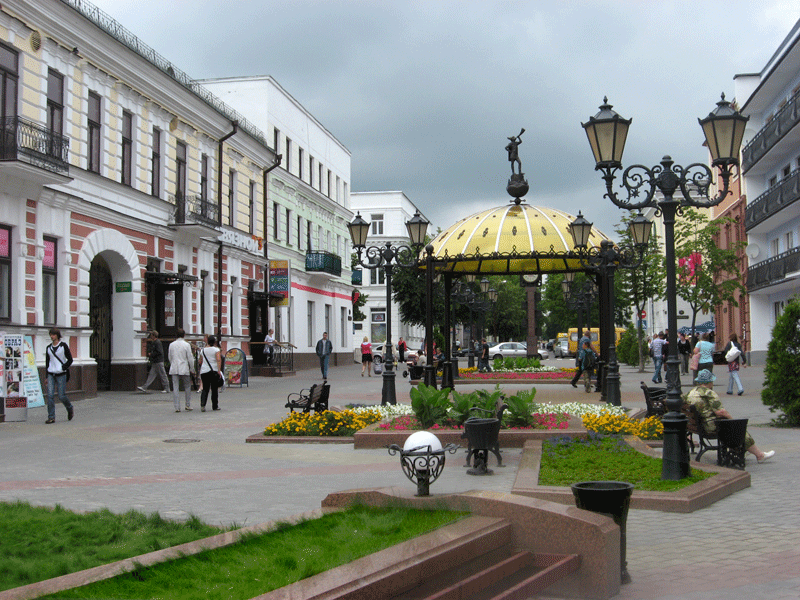 Pictures: view on Brest
To order flowers to Brest, please follow the steps:
1. Add flowers to cart
2. In the drop-down list "Country" select "Belarus"
3. In the drop-down list "City" select "Brest", proceed with the order
History of Brest

The city was founded by the Slavs. As a town, Brest – Berestye in Kievan Rus – was first mentioned in the Primary Chronicle in 1019 when the Kievan Rus took the stronghold from the Poles,and is one of the oldest cities in Belarus.[citation needed] It was hotly contested between the Polish rulers (kings, principal dukes and dukes of Masovia) and Kievan Rus princes, laid waste by the Mongols in 1241 (see: Mongol invasion of Europe), and was not rebuilt until 1275, later it became part of the Grand Duchy of Lithuania.
During the period of the union of the Polish–Lithuanian Commonwealth and Sweden under king Sigismund III Vasa (Polish–Swedish union), diets were held there; and in 1594 and 1596 it was the meeting-place of two remarkable councils of the Roman-Catholic Church and Eastern Orthodox Church bishops of the region; the 1596 council establishing the Uniate Church (known also as the Belarusian Greek Catholic Church in Belarus and Ukrainian Greek Catholic Church in Ukraine). In 1657, and again in 1706, the town and castle were captured by the Swedes during their invasions of Polish-Lithuanian Commonwealth.
On June 22, 1941 the fortress and the city were attacked by Nazi Germany at the beginning of the Soviet-Nazi war, Operation Barbarossa, but held out for six days. Abandoned by the Soviet army nearly all the defenders perished. Brest was transferred to the control of the Reichskommissariat Ukraine. Brest's Jewish community was devastated under Nazi rule in 1942.[5] The city was liberated by the Red Army on July 28, 1944.
Following to the agreements of the Yalta Conference of February 1945, Brest's status as part of the Byelorussian Soviet Socialist Republic was officially recognized in spite of Polish protests. The Poles of Brest, after 1,000 years of history, were encouraged to emigrate and during the 1940s and 1950s the majority left for Communist Poland. Today, Poles are about 1% of the population.
We will glad to deliver flowers and gifts to Brest, and to other cities of Brest region: Baranovichi, Beloozersk, Bereza, Drogichin, Gantsevichi, Ivanovo, Ivatsevichi, Kobrin, Luninets, Lyakhovichi, Malorita, Mikashevichi, Pinsk, Pruzhany, Stolin, Zhabinka.
Successful shopping!
Best wishes,
Delivery service of Shop.Solard.com